What's New?
Check Out Our Spotify Playlists

Band: Steel Panther Release: Heavy Metal Rules Area: LA, California Date of release: 27/09/19 Genre: Heavy f*cking Metal Record Label: Steel Panther Inc For Fans Of: Poison, Whitesnake, Steel Panther, Hairspray (not the musical) "I got a labradoodle, And I got the gift of song But when that's not enough, I take a ripper off my bong And I ain't buying what you're selling" - I Ain't Buying What You're Selling Ladies and gentleman (emphasis on the ladies), pull out your finest spandex, all the hairspray you can afford, pucker your shiny, balm-laden lips and get ready to feel the steel… Steel Panther that is! The world's greatest band are back in typical SP fashion and have gone balls out to add
Headliner: Amyl and The Sniffers Supports: Nick Nuisance And The Delinquents, Slagatha Christie Date: 21st September 2019 Venue: Transit Bar Photos: Nathan J Lester - Slagatha Christie - - Nick Nuisance And The Delinquents - - Amyl and The Sniffers - #SlagathaChristie #NickNuisanceAndTheDelinquents #AmylandTheSniffers
Song: Earth Means Dirt Artist: Alaina Area: Brisbane Date Of Release:September 26th Genre: Indie Rock/Pop-Punk Reviewer: Daniel Balcombe For Fans Of: Weezer, Jimmy Eat World, Red Jumpsuit Apparatus "Oh, mother when you raised me, When I was just a baby - You didn't think to tell me The world is a mess" The syncopated guitar kicks off the track and then a nice lead lick that brought me right back to the early 2000' pop rock vibe had me hooked. The first verse consists of just bass and drums and the husky tone of the lead singer whose voice is quite unique sounding. The song builds nicely into the first chorus with reflective lyrics and it comes back around to the intro lead lick that is very
Headliner: John Floreani Supports: Nancie Schipper, Jack Botts Date: 21st September 2019 Venue: The Cambridge Photos: Byron Hall I arrived at The Cambridge for the second time in as many days to what was a very different vibe than the night before. Beaming with excitement that I could barely contain for the amazing night that was to come. Seeing support acts that are unknown to me is always very interesting, tonight was no exception. Jack Botts and Nancie Schipper, were the two support acts that I got the pleasure to see, both exuding with talent and were a perfect fit for John Floreani. - Jack Botts - From start to finish Jack Botts had an extremely strong voice that came with a lot of ener
Song: Dance Till Your Feet Bleed Band: Beach Panic Release: Ride The Tiger EP Area: Melbourne Date Of Release: August 8th 2019 Genre: Punk / Rock Record Label: Independent For Fans Of: The Beatles, The Growlers Beach Panics' latest release 'Dance 'Till Your Feet Bleed' from their debut EP "Ride The Tiger" had me hooked from the first catchy bar. The Melbourne based band have absolutely encapsulated a funky, upbeat vibe with this track. It's the kind of song you will play no matter where you are, just to get people bopping along. The video reminds me of the Monkees with it's colourful settings and clothes, being a song about the intense feelings of being loved and the need to just let t
Song: Manifest Band: Starset Release: Divisions Area: Columbus, Ohio Date of release: August 16th Genre: Rock Record Label: Fearless Records For Fans Of: Asking Alexandria, I See Stars, Issues, Bring Me the Horizon "Is my fate silver-lined? I always was the optimist But I never thought of this Stuck in this state, misaligned" Look to the stars and open up your channels of transmission ladies and gentlemen, Starset are back with another sci-fi laden story for all fans new and old. Sonically accompanied by the perfect contrast of heavy and soft musical elements, 'Manifest' knocks the ball out of the park and into the stratosphere. Originating from Columbus, Ohio, Starset are no strangers to t
Photo: Supplied Whilst attending Badlands Punk Festival in Lincoln (September 7th 2019), I managed to nab the talented members of punk rock trio Truth Equals Treason for a quick chat about themselves after their set of loud, hard hitting original punk tracks. I had some questions for Glen, Jam and Al so that you could learn a little about them. // How did you guys originate? // Glen: How did we originate? We started off round your house, didn't we? (at Jam) Jam: It was these two and we had a different guitarist originally Al: He asked me if I wanted to start a band Jam: What was it, 2015 I joined, august 25th Glen: Bloody hell, that's very specific. Jam: Well the day after our last gig wa
Song: Expiry of Sanity Artist: Reactions Release: Discomposure Area: Adelaide, SA Date of release: August 2nd 2019 Genre: Hardcore For Fans Of: Daybreak, DREGG Next Gig: September 21 – Jive Bar, Adelaide – REACTIONS DISCOMPOSURE TOUR "Request the best from the rest to keep reality in check Anxiety keeps the rope tied around my neck Why do we try to complicate? Rhetorical this is our fate" Over the past month, Aussie hardcore stalwarts, Reactions, have been building to the recent release of their latest 4 track "Discomposure". Now that the EP has dropped in early August, and is available through all the usual streaming outlets, it's about time to lay down some thoughts on one of the lead sing
Band: Once Were Lost Release: Owl Quest Area: Melbourne Date of release: June 26th 2019 Genre: Pop Punk Record Label: Independent For Fans Of: Blink-182, A Day To Remember "It's hard going when the chips are down (And you feel like there is no one around) Prove them wrong so there is no doubt (It time to get up to time to scream and shout)" - When Will Everything Get Better Once Were Lost are a 5-piece pop-punk band hailing from Melbourne and releasing music since 2015. This release is stylistically consistent with their older work, similarly heavy with pop culture references and childhood nostalgia. Its opening track 'Ill Be Mario, You Be Luigi' is the most obvious example of this, a s
Song: Demonic Death Machine Artist: Witchgrinder Area: Melbourne, Australia Date Of Release: Friday September 6th Genre: Industrial Metal Record Label: Independent For Fans Of: Motionless In White, Rammstein " Something darker is growing within me, throughto the front lines we will march" Witchgrinder have blessed the industrial metal scene with their new single 'Demonic Death Machine' throwing off massive chuggy traditional metal vibes that honestly anyone could enjoy. The Australia based metal ensemble really did deliver heavy. My first impressions of the song over the first minute were very much an enjoyable experience. I found myself headbanging, cruising along, really enjoying the sound
Its that time of the year again where we dust off our spooky costumes and make our way to the beautiful capital city of Queensland, BrisVegas. Hysteria Mag are back again with Halloween Hysteria and this time, they've brought the goods. With an absolutely stacked line-up, showcasing a great variety of local acts and international bands over two days at the Valley Drive In and The Brightside in Brisbane, you'll be really kicking yourself if you miss out. It's no doubt that last year's Halloween Hysteria was hard to compete with – having bands like Resist the Thought, Alpha Wolf and Arteries on the line up made the event one to remember. This year's Halloween weekender is just as wicked. With
Headliner: Blind Man Death Stare Supports: From Parts Unknown X Black Heart Breakers X Dicklaser Date: 14th September Venue: Bombay Rock Photos: Matt Gleeson - Dicklaser - - Black Heart Breakers - - From Parts Unknown - - Blind Man Death Stare - #FromPartsUnknown #Dicklaser #BlackHeartBreakers #BlindManDeathStare #BombayRock
Illawarra raised Hiphop artist SCOOBIE (now based in Melbourne) has been making music for around 4 years with numerous mix-tapes, two EPs "Bipolar" & "Drunk Broke And Almost Famous". After touring Australia's east coast with Coast and Ocean for the 2017 Doobies Girl Tour he then went on to have 3 tracks from "DBAAF" hit the top 10 on Triple J Unearthed charts. After almost a one year hiatus now he's back with new music, a new sound and a new collective of rappers and HipHop artists. Just last week SCOOBIE released his latest effort 'FTJ' (Fuck Triple J) which has already climbed to number 7 on the JJJ charts and is the first single from his third EP "sex drugs and 808s" which will see the l
Headliner: From Parts Unknown Supports: Jones The Cat X Black Heart Breakers X The Pits Date: 12th September Venue: The Stag & Hunter Hotel Photos:Kyle Burgess - The Pits - - Black Heart Breakers - - Jones The Cat - - From Parts Unknown - #FromPartsUnknown #JonesTheCat #BlackHeartBreakers #ThePits #StagHunter
Photo: Adam Lang I took the opportunity to catch up with Newcastle Upon Tyne [UK] Pop Punk/Rock band Nomad Anthem before their set at Riverside. Doogy, Mat and Wig are the three guys in this newly formed band, assembled in the April of 2019, they have released two singles, the first being 'Endeavour', a seriously catchy tune with a chorus that will have you singing along to in no time. Their second single, set for release on the 13.09.2019 called 'Heartstrings' which is just as good as their debut in every sense. They are currently gigging locally, building up a secure fanbase with their California punk scene of the 90's inspired songs. I had a few questions for them, so lets see what they h
Headliner: Eat Your Heart Out Supports: Towns, Reside, Resident Date: 6th September 2019 Venue: The Cambridge Presented By: 123 Agency + 27Music Photos: Byron Hall After what was an unexpectedly windy two hours drive, I arrived at The Cambridge just in time for what felt like the tenth time this year to see one of my favourite bands around, as well as the very talented supports that were unbeknownst to me but were more than ready to blow me away. I've watched Eat Your Heart Out's set quite a fair bit in the last couple of years. I could never see them live too many times though, This time was special as it was a hometown show for their newly released album "Florescence". - Resident - The fir
You've made it this far, you really should consider...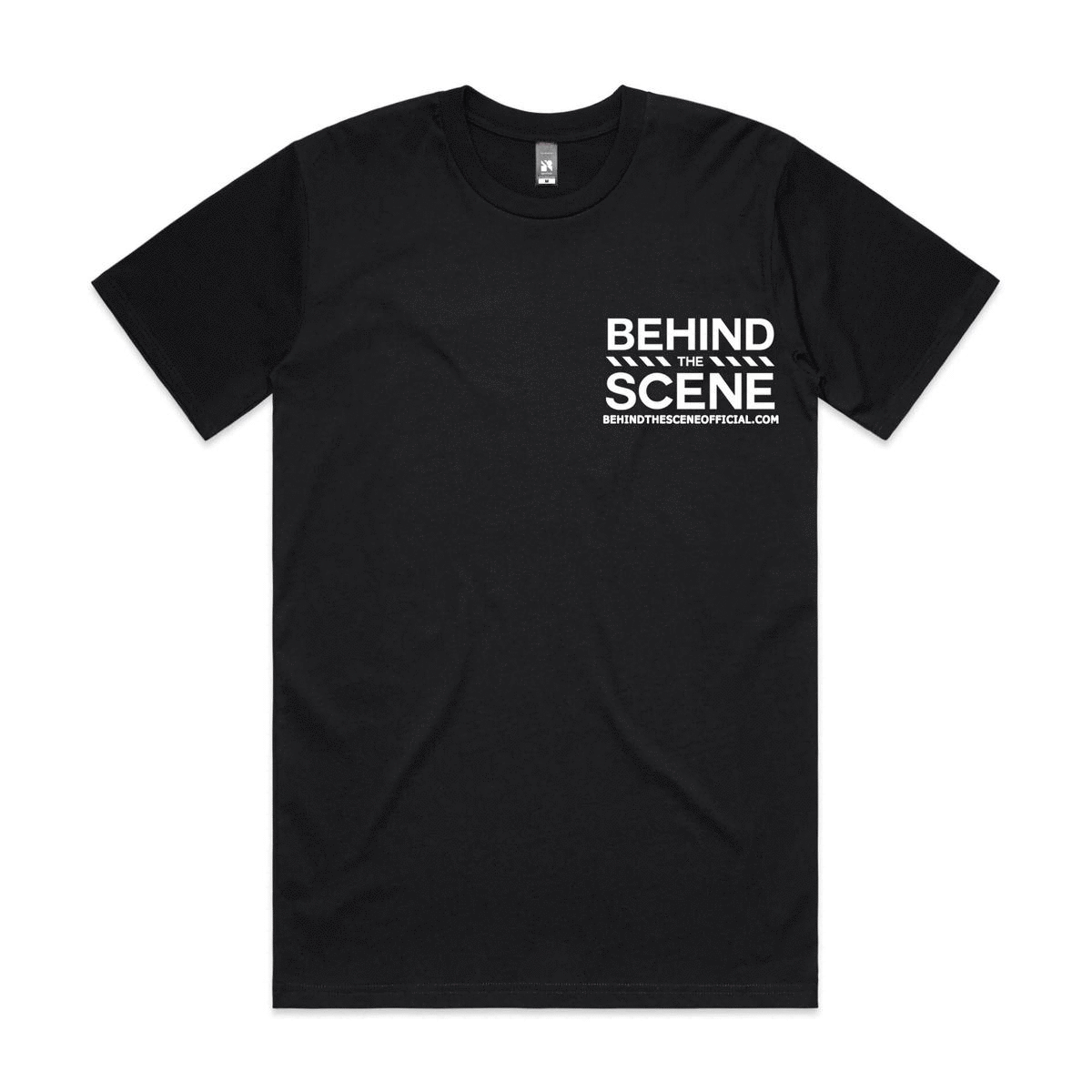 An error occurred. Try again later